Education
Ideal Flooring Solutions For Educational Facilities
21st century learning is about the provision of inspirational educational facilities that put both pupils and staff at the heart of the school. Pleasing surroundings can inspire children. Layout, along with facilities and resources all play a vital role in the creation of an environment conducive to learning. The choice of floorcovering will have a major impact on the overall 'feel' of an educational building and floors that are bright and colourful, classic or contemporary, can add character to a lively, modern building.
School floors must be hardwearing and tough. The required performance of flooring throughout any educational environment can differ by area, depend upon the function of the space, the age of the pupils, expected activity levels and the intensity of footfall.
While the choice of floorcoverings available in the marketplace is extensive, Polyflor are proud to have supported the education sector successfully, supplying fit for purpose flooring options throughout the world for many decades. Polyflor products are hardwearing, easy-to-clean, environmentally responsible, and available in a range of attractive and unique designs.
Education Flooring
For many decades Polyflor has been recognized as a leading global manufacturer of high quality, performance floorcoverings. As one of our core markets, the needs and requirements of the education sector are at the heart of our vinyl product portfolio through the availability of multi-functional products.
Education premises are varied and floor finishes are required to meet both the functional and aesthetic standards of many different spaces.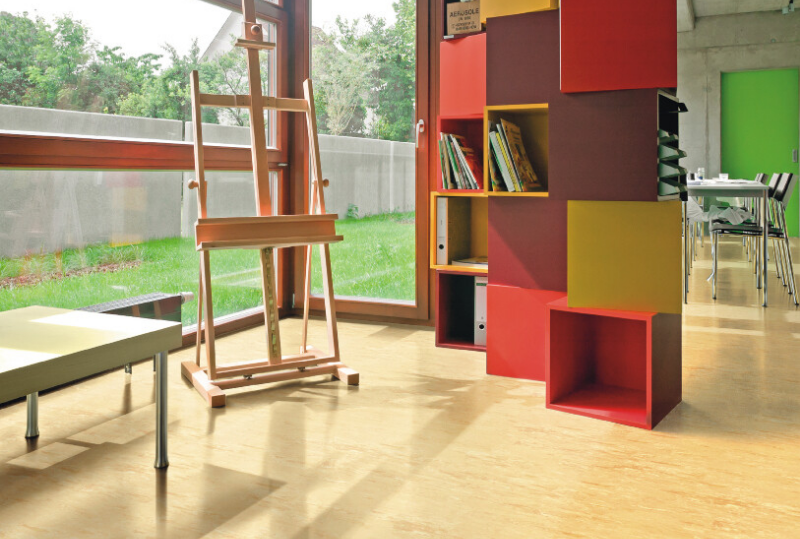 Gallery