Sport & Fitness
Ideal Flooring Solutions for Gyms and Sports Facilities
Polyflor's product range is ideal for indoor gymnasiums, sports halls, and fitness centres. It provides the underfoot resilience and long life required by demanding applications.
Polyflor's wide range of products are suitable for use in all locations within a gym or sports facility.
Polyflor Sport 67 is recommended for use in school and local authority sports halls, gymnasiums, and leisure centres, where a degree of resilience underfoot and long life under heavy traffic are needed. Suitable for basketball, netball, volleyball, gymnastics, badminton, handball, indoor football and martial arts.
Education Flooring
Floors throughout any school, college, or university have diverse needs that differ from area to area and depend on the age of the pupils, expected activity, and traffic levels.
Polyflor provides flooring solutions that offer high quality and high performance, as well as low maintenance. Our groundbreaking development in the cleanability of safety flooring helps to generate significant life cycle cost savings.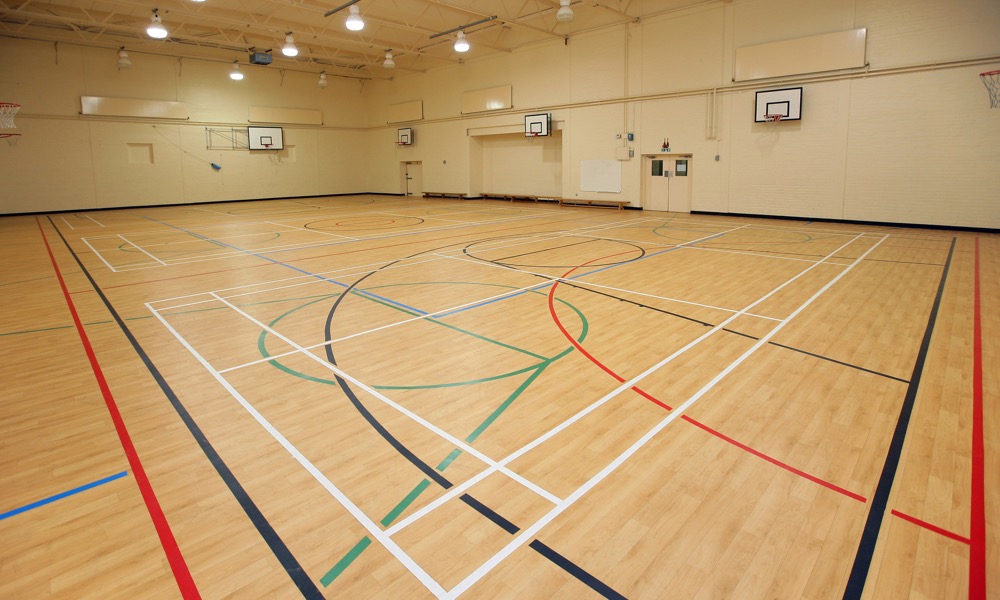 Gallery